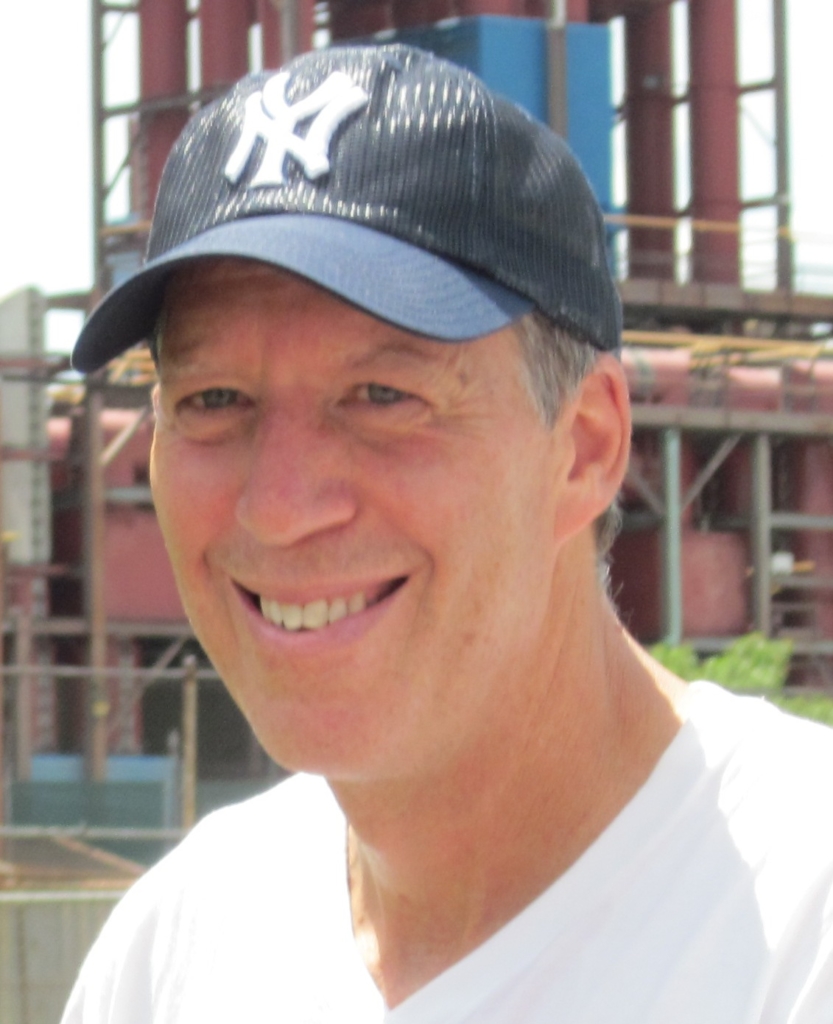 Before his career in writing crime fiction took off, Brian Silverman honed his trade as a journalist covering a diverse range of subjects. Working first as a sport's writer for various magazines, Silverman also wrote a number of books including a collaboration with his father, the late Al Silverman, on The Twentieth Century Treasury of Sports.
Another book he authored, Going, Going Gone: The History, Lore, and Mystique of the Home Run, an early look at the home run fixation in baseball, was published with acclaim. During his sport's writing career he has also written numerous young adult sports books and covered basketball and football, both college and pros.
From sports, Silverman ventured to other subjects including food, where his work often appeared in Saveur magazine. His restaurant reviews appeared in New York magazine and his groundbreaking and quirky blog, Fried Neck Bones…and Some Fries, was the ultimate New York City cheap eats restaurant guide, running from 2002 through 2017.
Brian Silverman's travel writing has appeared in magazines such as Caribbean Travel & Life, Islands, American Way, the New Yorker and others. Following his magazine work, Silverman was a senior writer for Frommer's Travel Guides. From 2004 through 2013, he authored the Frommer's guides to New York City in its many forms including the complete New York City guide books, New York Day to Day, and New York City for Dummies, also published by Wiley Books.
Brian Silverman's travel writing has appeared in magazines such as Caribbean Travel & Life, Islands, American Way, the New Yorker and others.
Always a voracious reader of mystery fiction, Brian Silverman lists Elmore Leonard, Robert Parker, John D. McDonald, Charles Willeford, Chester Himes, Jim Thompson, George V. Higgins, Lawrence Block, James Lee Burke, and James M. Cain as some of his favorites. Brian Silverman's wife, Heather Jackson, recognizing his love of the genre, implored him to turn his writing skills to fiction and most notably, mysteries. Finally taking the plunge, Brian Silverman wrote his first crime short story titled "Breadfruit." Published by Mystery Tribune in 2017, "Breadfruit" was chosen by Otto Penzler and Louise Penny, the editors of the Best American Mystery Short Stories of 2018 to be included in that prestigious annual collection of the most notable mystery short stories each year.
Brian Silverman has followed up the success of "Breadfruit" with other notable stories including "Oil Down," a Derringer finalist in the Novelette category, and "Scotch Bonnet," listed as one of the other notable crime stories in Best American Mystery Short Stories of 2019. His short story, "Land of Promise," published in the Winter 2020 edition of Mystery Tribune, was selected as one of the Best American Mystery and Suspense Stories 2021, edited by Stephen Cha and Alafair Burke.
     Branching out from short stories to novels, Brian Silverman's first mystery novel, Freedom Drop, was published in May, 2021.
Brian Silverman lives in Harlem, New York with his wife Heather and his two sons, Louis and Russell.